If you love football and want to play your part in delivering opportunities for players with disabilities, why not become a referee?
Not only do you get the best seat in the house and get to give back to the game, but you could become a referee at a World Cup or Paralympic Games.
Referees are a vital part of football and as Para Football seeks to continually grow and develop the game, there is a constant need to recruit and develop referees.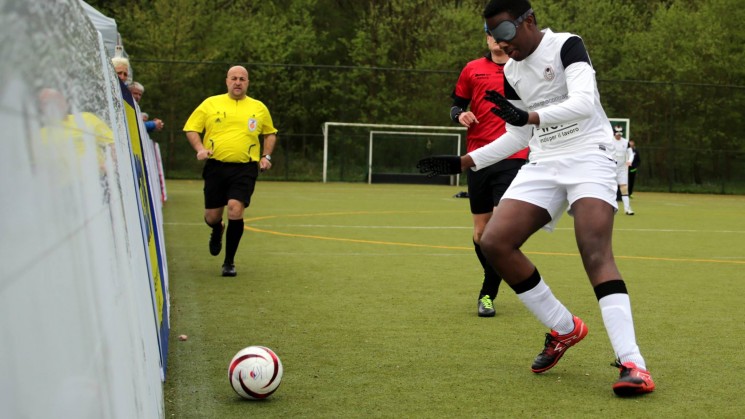 Why become a referee in Para Football?
Refereeing can be a highly rewarding challenge, encouraging a healthy and active lifestyle as well as significantly contributing to the development of the game. Referees operate at all levels– from grassroots football right through to international matches under the governance of the International Federations.


For current and potential officials, refereeing is a great way to:
Give something back to the game you love
Learn about exciting formats of football and the amazing abilities of the players
Remain involved in the game after injury or retirement
Play a vital role in ensuring players with disabilities have access to high quality match officials
Increase participation in football by persons with disabilities
Make new and lasting friends
National Football Association / Federation
Players in all formats of Para Football are 'football players', and therefore the best way to start your journey is to find out about the opportunities available through your National Football Association / Federation.
Learning about football and how to be a referee is fundamental to providing the best environment for players with disabilities.
We will be adding the information for National Football Associations / Federations here
National / International Federation
For impairment specific adapted formats of football, the recognised International Federations provide a range of support and education opportunities. They will also be able to provide the contact information for the National Federation in your country.
Click here to find out more about the International Federations