2022: Fri 2nd - Sun 4th December 2022
What is the Football For All weekend?
The Football For All weekend is an opportunity for the football community to celebrate UN International Day of Persons with Disabilities (3 December) and showcase how the beautiful game is working for disability inclusion.
Accessibility must become universal. We cannot allow persons with disabilities to be deprived of their fundamental right to participate fully in football and society.
All our partners and stakeholders want to play their part in creating a more inclusive sport and society for persons with disabilities.
Using the platform of the Football For All weekend we create further awareness of the amazing opportunities football provides.
Everyone has a role to play and can get involved in the Football For All weekend.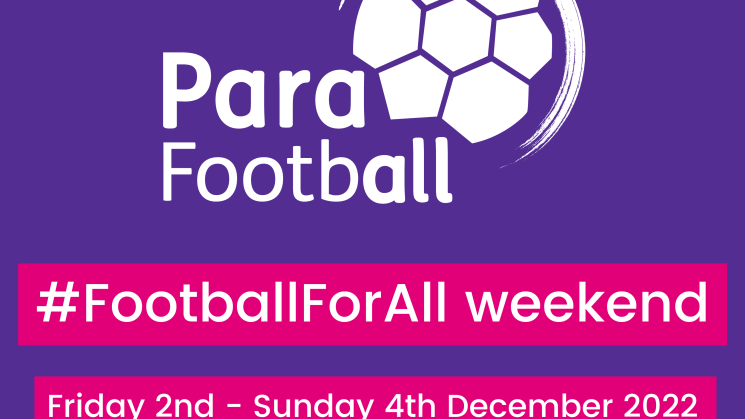 Why?
Promoting inclusion for persons with disabilities means recognising and protecting their rights.
When barriers to inclusion are removed, persons with disabilities are empowered to participate fully in sport and societal life, and their entire community benefits.
Falling in love with the beautiful game is a universal feeling that connects people from every continent, country and community; it's more than just a game, it's #FootballForAll
What's your role?
No matter your role in football, everyone has a part to play in the team...
Football Clubs
Football Players
Fans and Spectators
Governing Bodies
Whatever you decide to do to observe International Day of Persons with Disabilities, together we can make a difference, together we can ensure #FootballForAll
#FootballForAll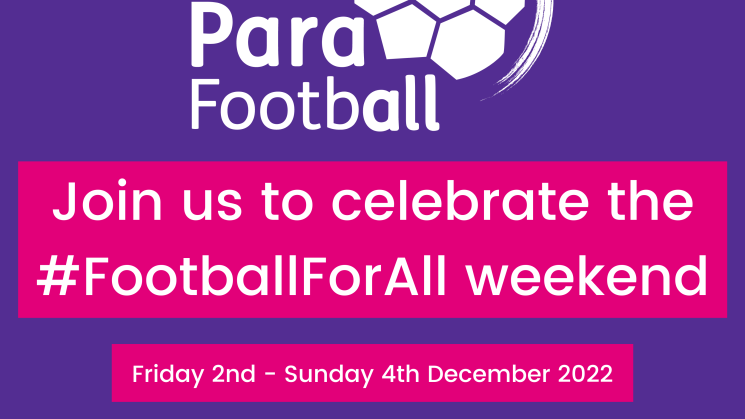 Para Football
Para Football is Football for Persons with Disabilities
Para Football provides parallel opportunities to the mainstream game, empowering persons with disabilities to make their own choice about how they wish to play and interact with the game of football.
The term 'Para Football' aims to create a shift in focus, highlighting the abilities of our players, and emphasising the diverse network of persons with disabilities who choose to play the beautiful game in a variety of ways.
Football is a sport for everyone and Para Football exists to ensure 'all' are part of Football.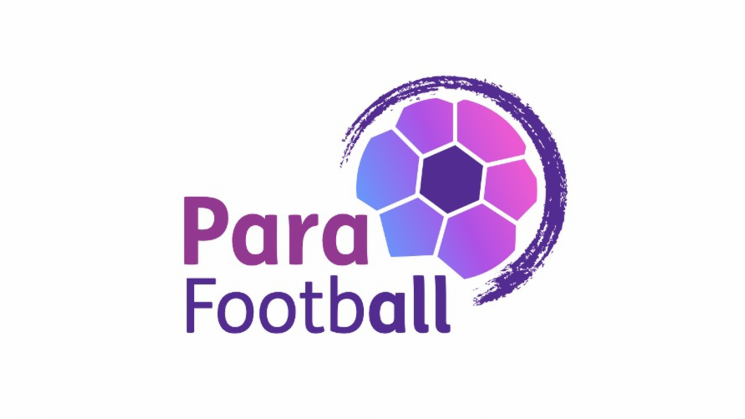 Para Football Community
Welcome to the Para Football community! Created by Para Football, this is a group to share, showcase and discuss all topics related to #ParaFootball, along with sharing good practise.