Learn.ParaFootball.com
Para Football have developed a new online learning platform to support the worldwide Para Football community to share experience, expertise and information.
To ensure #FootballForAll, we are working to empower people on all continents, countries and communities to learn about the game and make a difference for persons with disabilities through football.
To achieve our aims around 'Developing and showcasing opportunities for all persons with disabilities in football', education and awareness is vitally important for the entire Para Football family. By developing ourselves we are better placed to support the growth and development of those we work with in football and society.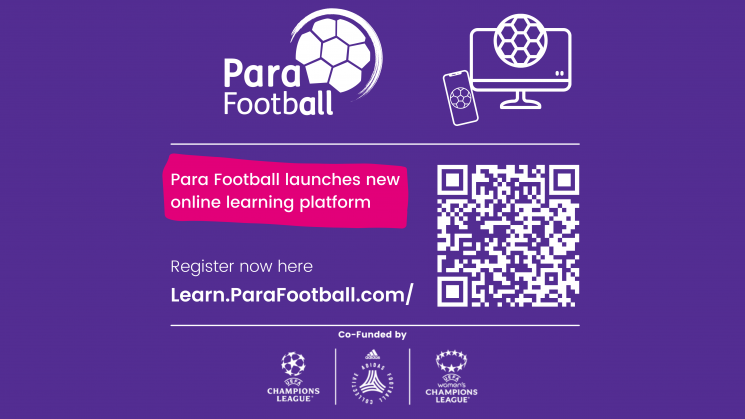 Dedicated to our partnerships with like-minded organisations who share our vision and mission in facilitating the growth of football for persons with disabilities, below we share a range of online learning opportunities.