Football is the world's most popular sport and also known as the beautiful game. There are many benefits of playing and participating in football, which can be even more important for players with disabilities. Football not only helps players to become more active and improve their physical fitness, from a social perspective it can also help disabled people to become more independent and autonomous.
It is crucial that coaches develop their understanding and gain experience, so that they create the best possible environment in which to develop players.
Para football activities allow clubs to meet the needs of persons with disabilities, who are currently less active than people without a disability. It is important to provie a range of opportunities when it comes to organising football for persons with disabilities, and coaches a key part of creating a positive and welcoming football environment.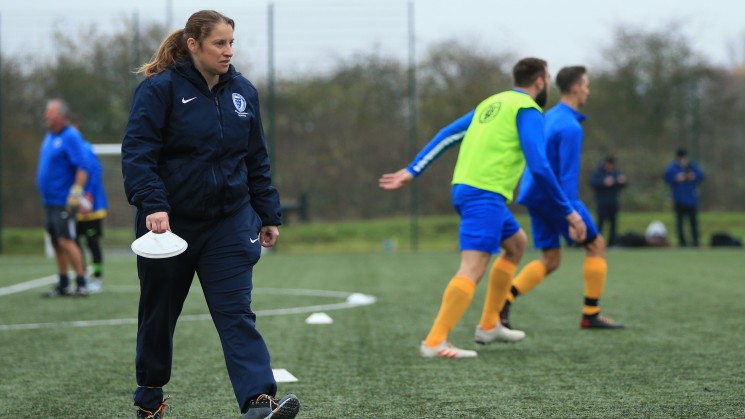 Inclusion & playing the game
What is inclusion?
Para Football support the self-determination of persons with disabilities to live their life the way they choose. There are many ways to play football and varying adapted formats of the game for persons with disabilities.
Find out more about inclusion in Para Football here
Ways to be inclusive?
Every person with disabilities is unique and has their own perspective on how they want to be included and how they want to interact with the game of football. Through Para Football, we aim to empower every individual to play football the way they choose which may be in the following different ways:
Mainstream Football - Regular football settings

Modified Football - Formats of football are adapted for all

Pan-Disability Football - Players with a variety of disabilities

Impairment specific adapted football formats - Designed for certain impairment groups
How do I become a coach?
National Football Association / Federation
Players in all formats of Para Football are 'football players', and therefore the best way to start your journey is to find out about the opportunities available through your National Football Association / Federation.
Learning about football and how to coach is fundamental to providing the best environment for players with disabilities.
We will be adding the information for National Football Associations / Federations here
National / International Federation
For impairment specific adapted formats of football, the recognised International Federations provide a range of support and education opportunities. They will also be able to provide the contact information for the National Federation in your country.
Click here to find out more about the International Federations