Schools must be places that are welcoming and respectful; where every young person has the opportunity to succeed and to be fully included in football activities.
As a teacher you can ensure every young person enjoys the life-changing benefits that come from play and sport, using football to improve children's wellbeing and give them a brighter future.
Research shows that young people who feel they don't fit in, perhaps because they have a disability, are among the least likely to have access to benefit from the power of sport to help them in life. Often these are the ones who would benefit the most.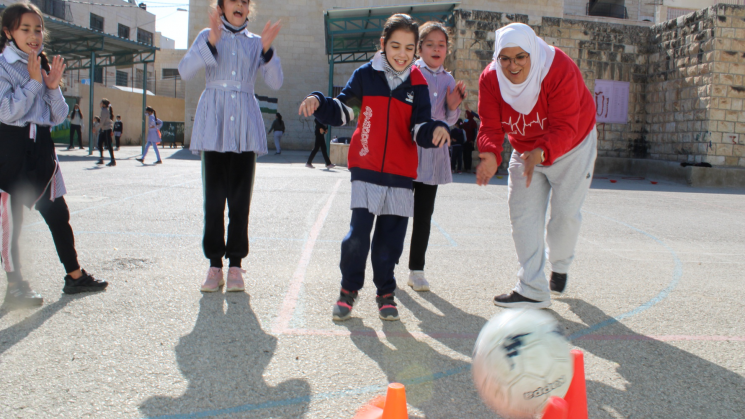 What can you do?
It is important to provide equal access to football for young people with disabilities, through experience of football in the PE curriculum, as well as the opportunity to participate, lead and compete.
You can develop innovative ways to deliver football for young people with disabilities, improving participation from their very first experience; creating an active and confident generation of inspired young footballers, coaches, officials and leaders.
How can you do it?
Teachers can help to provide every child with equal access to football in school by giving children with disabilities the same opportunities as others.
Provide engaging activities to learn through football in PE lessons
Showcase the power of football throughout your school
Participate in extra-curricular football sessions
Opportunities to compete with others in school fixtures/events
Give young people the chance to lead football activity for others
Collaborate with partner organisations to support young people to enoy their involvement in football, both inside and outside the school setting