Football for All – Uniting Para Football
Para Football brings together the International Federations governing the formats of football for persons with disabilities, to ensure 'all' are part of Football.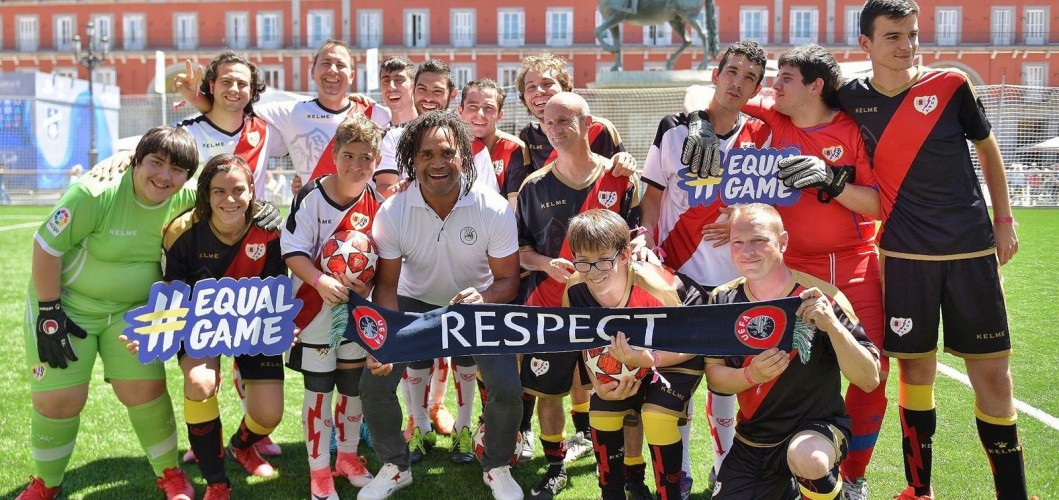 Para Football is a newly founded worldwide foundation that works with national football associations/federations to develop inclusive opportunities in football at all levels from grassroots through to elite. Supporting the creation of connected, sustainable and player-centred programmes, Para Football brings together experienced individuals and partner organisations to provide tailored support and guidance to assist each Para Football stakeholder.
Together it's our mission to 'Ensure opportunity for persons with disabilities to participate on an equal basis with others in football'.
Para Football Steering Board
Para Football's Steering Board, is made up of the international federations responsible for their sport's worldwide governance and development, ensuring a united approach to provide football for all. Working together through Para Football, this cooperation and collaborative approach will create more effective and sustainable ways of working, along with increasing the awareness of all ways to play football. Each federation brings a wealth of experience, skills, and expertise to the partnership, creating a platform of teamwork for the positive development of the game.
Jan-Hein Evers, President of Para Football said:
"Together we are stronger, and our united collaboration will grow football for all persons with disabilities. Through the platform of Para Football, we are better equipped to support National Football Associations and key football stakeholders, ensuring a joined-up approach at all levels. As a network for Para Football, doors will be opened, barriers removed, and best practice shared to tackle the mutual challenges we face. Football is a sport for everyone."
The 8 International Federations, governing 10 different formats of football are part of our Para Football Steering Board, along with 3 further International Organisations of Sport for the Disabled (IOSDs), with the aim of supporting the wider football family to make football a game for everyone.
Creating connections and supporting one another, as a group of recognised worldwide international federations we shall ensure all variations of the game move forward and develop together.
John Ball, Sport Director at Virtus (the International Federation for athletes with an intellectual impairment), supports Para Football:
"As we build towards the Virtus World Football Championships in 2022, we are pleased to support Para Football as we seek to give more people with an Intellectual Impairment, Down syndrome and Autism around the world the opportunity to enjoy football, work with the best coaches and access competition to the highest possible".
Establishing Para Football as an independent foundation and connecting body for the different international federations in a fantastic development for the game. This latest milestone in the development of Para Football builds upon many years of supporting one another and confirms our collective commitment to the ongoing positive development of the game.
Ulrich Pfisterer, Chairman of the Football Committee - IBSA (International Blind Sports Federation)
"The development of Para Football gives a level playing field and brings in inclusivity for the world's most popular sport, is set to take off further with the entire Para Football community coming together to develop the game. We aim to see more Para Football disciplines being included in the Paralympics along with 5 a side Blind Football, which has already been making strides to develop the game across the world over the past two decades."
Together, the International Federations and Para Football will work together with football governing bodies at all levels to ensure persons with disabilities are not only included in football but are able to play and interact with the game of football in the way they choose.
Sports and International Federations who are part of Para Football:
Para Football further partner International Organisations of Sport for the Disabled (IOSDs):
Cerebral Palsy and related neurological conditions - Cerebral Palsy International Sports and Recreation Association (CPISRA)
www.cpisra.org
Physical impairments - International Wheelchair and Amputee Sports Federation (IWAS)
www.iwasf.com
Down Syndrome - Sports Union for Athletes with Down Syndrome
www.su-ds.org