Para Football x Just Football
Because Football has no boundaries #FootballForAll
Para Football is immensely proud to announce our collaboration with Just Football App
The partnership results from our shared values in connecting and empowering people from all walks of life through football.
Creating a healthier world through innovative gaming - 80% of young people don't get enough exercise and miss out on positive physical and mental effects.

With Just Football's gamification of football, young people no longer have to choose between screen time and exercise. The app simply gives them the best of both. We help our users find a healthy lifestyle with a balance between screen time and physical activity.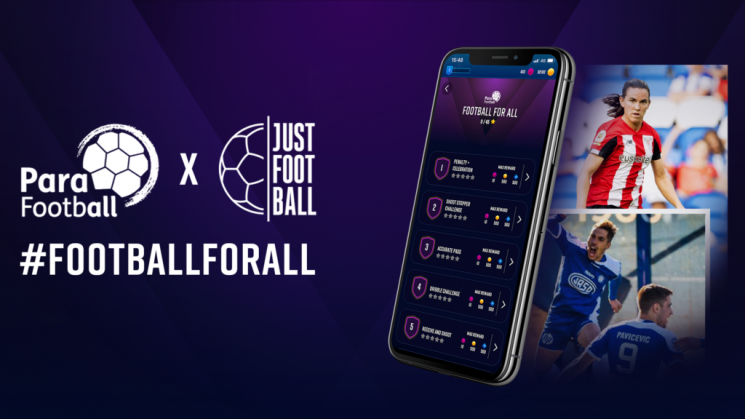 Football For All
Football is a sport for everyone and Para Football exists to ensure 'all' are part of Football. We teamed up to create 6 new challenges in the Just Football App that people could interpret in their own way and make their own.
As part of the "Football for All" weekend, we released a new Para Football section with 6 challenges presented by two inspiring ambassadors from Para Football – Alex Sánchez and Eunate Arraiza.
The Ambassadors
Eunate Arraiza
Eunate Arraiza is Spain's only deaf female pro footballer. The Athletic Club footballer, who has complete deafness in her left ear has more than 200 games as a lioness. Eunate is one of the best left-backs in the Primera Iberdrola, making her international debut with Spain in 2017.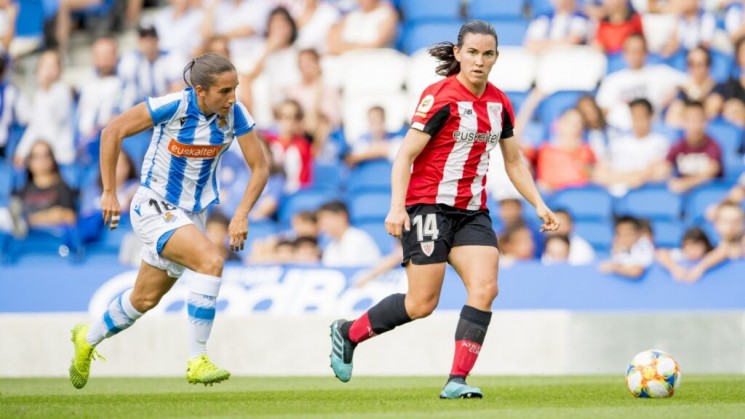 Alex Sánchez
Alex Sánchez came to fame in 2009 while representing Real Zaragoza, when he became the first football player to appear in a professional match despite being born without a right hand.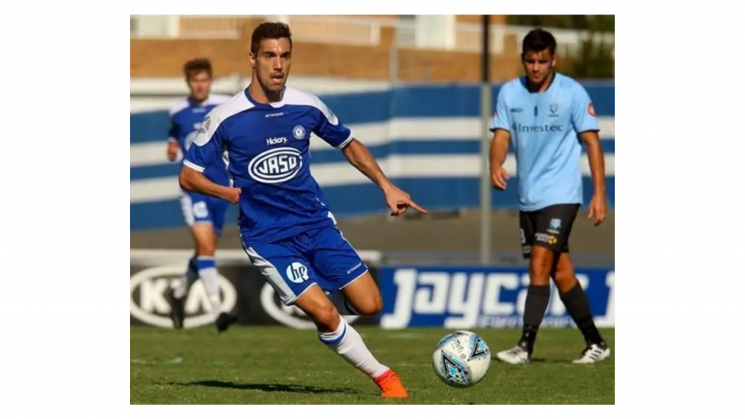 The Challenges
Each ambassador presents 3 football challenges ranging from shooting to skills.
Penalty + Celebration: Score a penalty in style and show us your best celebration
The Shoot-Stopper: Disappoint your opponent's effort by stopping their shot from going to the goal.
Passing Maestro: Set up a small goal or target and score with an accurate pass
Dribble Challenge: show your best turns and tricks while dribbling with the ball
Receive and Shoot: Channeling your inner deadly striker by receiving the ball and taking a shoot immediately
Show us your skills: Impressed us with any form of creativity from flicks, tricks, and kick-ups #Makeityourown
Take the Challenge - #MakeItYourOwn
The challenges hope to inspire all walks of people to play football and to amplify the Football for All weekend whose goal is to offer an opportunity for the football community to celebrate UN International Day of Persons with Disabilities (3 December) and showcase how the beautiful game is working for everyone.
Download the app to play the Para Football challenges…
Para Football x Just Football - Lauren + Caitlin
Just Football Ambassador and London Bees Vice Captain, Lauren Heria met up with Caitlin Trevor, a football player for Fulham Badgers and Down Syndrome Sports of America.