Para Football in West Asia
The West Asian Football Federation (WAFF) adds football activities for persons with disabilities to its interests by working on a development project for this sector in cooperation and coordination with Para Football.
WAFF and Para Football signed a new cooperation agreement, which includes an action plan to develop the game starting with strategic planning and then moving onto the developmental side, later leading to practical application on ground, in addition to joint work on implementing a comprehensive project to achieve many goals that include the development of football for persons with disabilities in West Asia.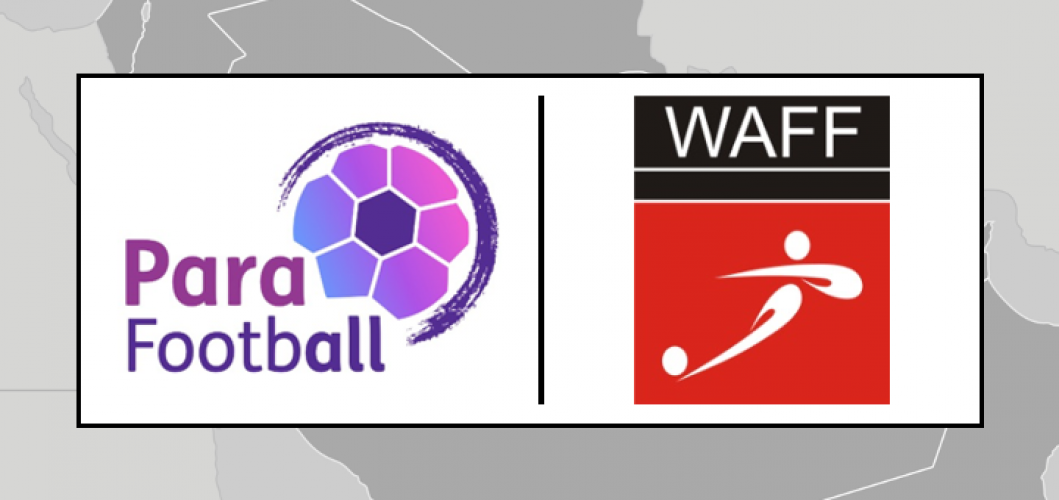 The project includes several phases that begin with audit and analysis of the current situation, holding a series of extensive workshops focused on football for persons with disabilities, in addition to providing guidance and best practices to help member associations activate their role in these types of activities and present encouraging and motivating success stories that contribute to increasing the level of interest. In addition to numerous developmental programs accompanying and sequencing the earlier stages of the project, and later organizing the 1st WAFF Para Football Championship for football players with disabilities.
Furthermore, it is expected that WAFF and Para Football will kickstart their series of activities by holding a workshop on February 24, 2021, with the participation of representatives of the member associations, to present the strategic plan regarding the development of football for persons with disabilities and the need to work to support this group across West Asia.
Moreover, the General Secretary of WAFF, Khalil Al Salem, revealed that this comes to activate the federation's role and highlight this type of sport in its agenda within its continuous efforts to expand the circle of its programs to gradually include all competitive sectors of football as well as administrative activities, for both genders, based on its responsibility to support and develop football in the region and member associations alike.
Al Salem added: "By introducing football activity for persons with disabilities into its upcoming plans, WAFF aims to enhance the presence of this important segment of society into its system, believing in its right to practice football or any other sporting activities that contribute to integrating and including them into the society, unloading their energies and occupying their time in a positive way, in addition to developing their mental capabilities and enhancing their healthy lives, in conjunction with his keenness to apply the concepts of social responsibility on ground."
In his turn, Sam Turner, Co-Founder of Para football, considered this new cooperation between the two parties as a pioneering step to expand the circle of interest in football for persons with disabilities, which is in line with the goals of Para Football, which are to always keenly provide all means to developing this sector and increase the number of its athletes around the world.
He also confirmed that Para Football looks at this cooperation with optimism, especially in light of the encouraging signs that WAFF has shown to work to support this group in West Asia through the strategic programs and projects and, at the same time, expressed his confidence that this joint cooperation will achieve positive gains in the near future.