United Nations: Football for the Goals
The United Nations welcomes Para Football as an Official Member of Football for the Goals and values its commitment to advancing the Sustainable Development Goals. By joining FFTG, Para Football commits to advocating for the achievement of and implementing policies aligned with the Sustainable Development Goals (SDGs).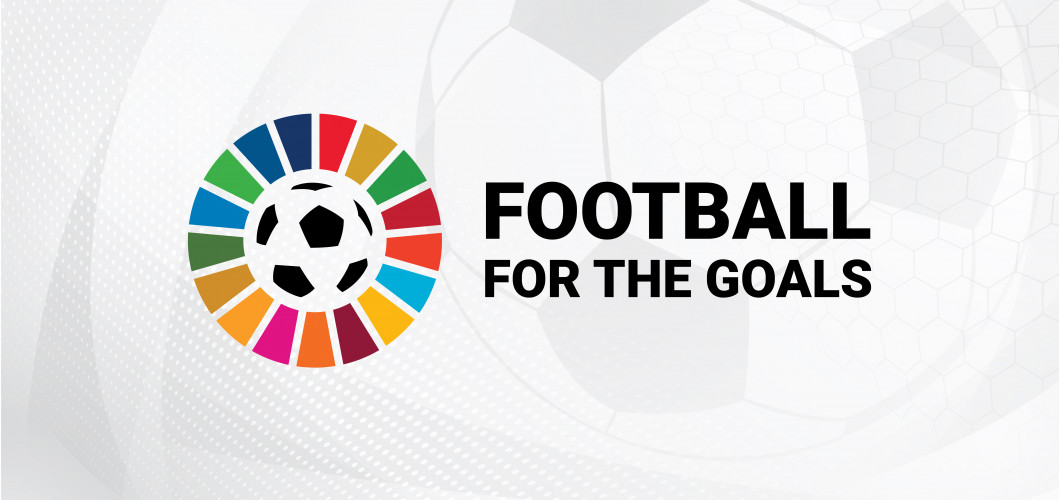 "Congratulations! It is my pleasure to formally notify you of Para Football's acceptance as a member of the United Nations' initiative Football for the Goals (FFTG).
Our team looks forward to collaborating with and supporting Para Football as it becomes a champion for sustainable development and human rights and drives positive change within the football community and beyond.
We look forward to working with Para Football to achieve the future we want!"
Maher Nasser, Director, Outreach Division Department of Global Communications
United Nations' initiative Football for the Goals (FFTG)
As signatories to Football for the Goals, members agree to commit to the following principles across the business of football and in its advocacy with its stakeholders, including partners, clubs, national associations, player unions, athletes, sponsors, and media:
A commitment to sustainability policies and practices and to advocating for and implementing the SDGs.
A commitment to a Human Rights-based approach, including in addressing issues of discrimination and avoiding discriminatory practices.
A commitment to promoting equality and equity, including gender.
A commitment to Climate Action.
Football for the Goals
On 6 July 2022, the United Nations launched a new initiative, Football for the Goals, which provides a platform to mobilize the global football community to champion action around achieving the Sustainable Development Goals, or SDGs. Football for the Goals, which is led by the UN Department of Global Communications, will tap into the power of football to raise the profile of the SDGs and will drive behavioral change and sustainable practices in the football industry.
Football for the Goals, in recognition of Goal 5, gender equality, was launched on the opening day of the UEFA Women's EURO 2022 with a conversation featuring UN Deputy Secretary-General Amina J. Mohammed and UEFA President Aleksander Čeferin, moderated by Under-Secretary-General for Global Communications, Melissa Fleming. Having recently unveiled its own sustainability strategy "Strength through Unity," focusing on human rights and the environment, UEFA joins the initiative as its inaugural member.
You can watch the full conversation and learn more by going to un.org/FootballForTheGoals
Find out more
Click here to find out more about Football for the Goals and the Sustainable Development Goals