Firsts for Frame Football and Inclusive Football
Firsts for Frame Football and Inclusive Football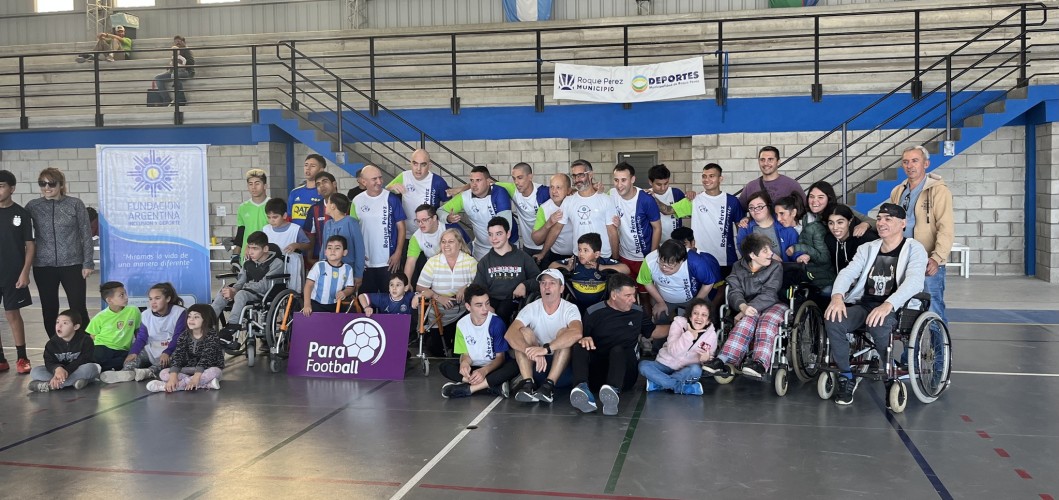 Municipality of Roque Perez
The first National Frame Football Festival and the first Regional Festival of Inclusive Football took place in the Municipality of Roque Perez, Argentina.
The Fundación Argentina de Inclusión y Deporte (FAID) want to thank the Coordinator of the Disability Area of the Undersecretary of Sports of the Province of Buenos Aires, Mr. Gerardo Burgos, Raúl Banegas, Director of Disability of the Municipality of Roque Perez, Graciana Uruslepo, General Secretary, and Jose Luis Horna, Municipal Mayor of Roque Perez for the beautiful commitment they had to carry out this reality.
Thank the staff of the Medium Performance Center for the professionalism and commitment to all the people who were hosted and a special mention for the Special Schools and for the Province of Catamarca who participated in this Fantastic Festival.
Lastly, thanks the Lic. Elida Vázquez and Mr. Jorge Barbisan for the professionalism they provided us in the Training to all present.
About Fundación Argentina de Inclusión y Deporte
The Argentine Foundation for Inclusion and Sport will work closely with the different provinces of Argentina, countries in the Americas and the World to help improve the lives of people with disabilities.
FAID is a role model for Para Sport in the Americas, showcasing and sharing its experience and great work to support countries around the world. Currently our Foundation is working with the Club Estudiantes de La Plata, the Andar Football Club Foundation, the Inclusive Football League and other organizations and provinces of our country, through our mission, vision and values with the aim of sharing ideas, being sensitive to the circumstances faced by each national and international Federation, to support and work together.
Find out more about Fundación Argentina de Inclusión y Deporte here