What is Frame Football?
Frame Football, as a new format of the game for those athletes who require the use of walking/gait training equipment. Piloted in England in 2014, the sport has now spread to countries all over the world as a participation programme with hopes that it will one day become an internationally competitive sport.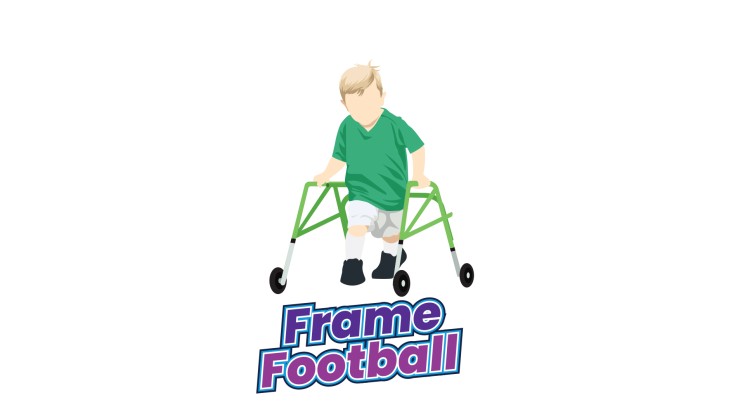 IFCPF is working in partnership with CPISRA, to further explore and develop this new format of football to give athletes with high support needs a platform to participate and compete on a level playing field through a game that specifically caters to their abilities.
Who can play?
Players must have a physical impairment (including but not limited to Cerebral Palsy, Stroke and Acquired Brain Injury) causing an activity limitation in playing football. The game has been created for those players who require the use and support of a posterior posture walker, cane or crutches to walk and / or run.
Sport Rules
IFCPF Modifications to the Laws of the Game
IFCPF have published the first set of international rules for Fram Football which are modifications to the FIFA Futsal laws of the game. In Frame football children use a walker / walking frame to play and enjoy the football game. Frame football can be played on grass, but it is more convenient to opt for a paved surface such as a sports hall, handball court or a (hockey) artificial turf, so that the children can move as smoothly as possible.
Some of the adaptations
5-a-side
A match lasts two equal periods of 20 minutes
Field of Play same as Futsal - Length: 40m Width: 20m
Use a light weight futsal ball
Kick-ins are used to return the ball to play
Classification
The Gross Motor Function Classification System (GMFCS – E&R) is currently used as a guidance framework for classification in Frame Football. Players should be appropriately rated by their medical professional based on their average performance level.
Players in GMFCS -E&R levels II (2), III (3) and IV (4) are deemed as the target players for Frame Football.
Players in GMFCS -E&R levels I (1) and V (5) may be better served through alternative football formats to support their functional movement ability.
GMFCS - CanChild, School of Rehabilitation Science at McMaster University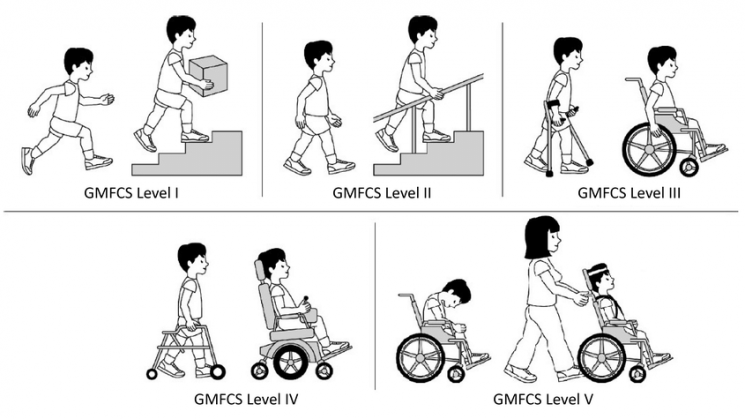 International Federation
About IFCPF
Member of the Para Football Steering Board
The International Federation of Cerebral Palsy Football (IFCPF) is the international federation governing the sports of CP Football and Frame Football, dedicated to empowering persons with cerebral palsy and related neurological conditions to play football. IFCPF is committed to governing and developing the sports of CP Football and Frame Football in line with their respective mission and objectives and collaborate with Para Football in facilitating the growth of football for persons with disabilities.