Winners of the 2022 WFS Football Without Limits Award
Winners of the 2022 WFS Football Without Limits Award
First ever WFS Football Without Limits Award
Para Football is absolutely delighted that football for persons with disabilities has been recognised by the World Football Summit, helping to give a vital boost to our work in disability inclusion in football.
We aim to support football stakeholders in every continent, country and community to provide #FootballForAll and develop more opportunities for persons with disabilities to choose how they wish to be included and interact with the beautiful game.
"Of the ten categories of the #WFSAwards, the one I am most proud of is the #FootbalWithoutLimits award, presented by #FootballForAll, which values companies, clubs and federations that have supported the inclusion and visibility in sport of people with disabilities, through any initiative, technology, marketing campaign or innovative solution."
Marian Otamendi - Directora de World Football Summmit
World Football Summit Awards Winners
After having received more than 300 applications we can finally announce the winners of the 2022 WFS Awards. Before doing so, we cannot thank enough those who submitted their initiative for participating in this year's edition.

We also are aware that these Awards would not be a reality without the support of our amazing category partners and the jury members who took the time to evaluate the initiatives.

Finally, this is the perfect time to let you know that in the upcoming days we will unveil a new chapter in the life of the WFS Awards, which will help them transcend far beyond the night of the gala, create meaningful impact and stand the test of time.

Make sure you do not miss this week's edition of WFS Digest to learn all about it.

Without further delay, please meet the winners of the 2022 WFS Awards!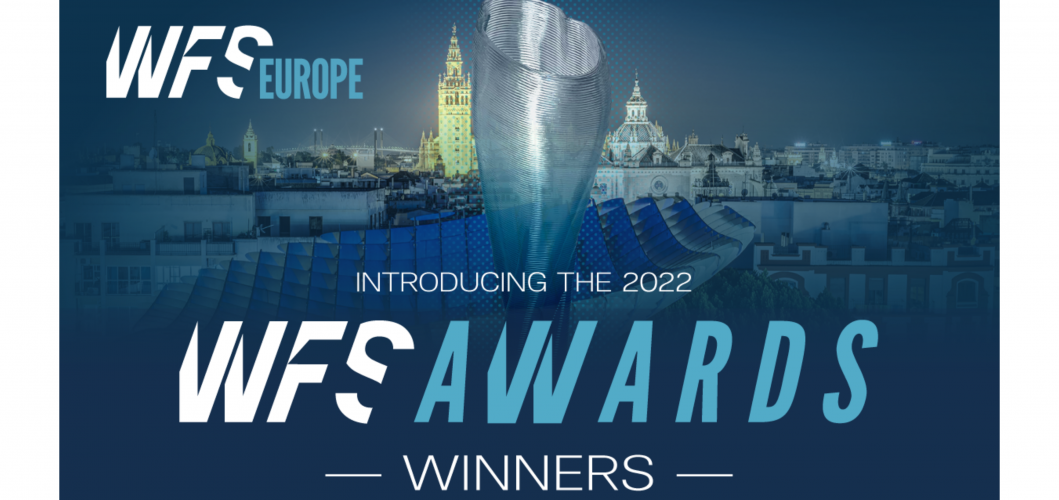 Without further delay, please meet the winners of the 2022 WFS Awards!
BEST EXECUTIVE
Winner: Garth Lagerwey
One of the key leaders in helping the MLS reach new heights through his fantastic work at Seattle Sounders and Real Salt Lake.

BEST WOMEN'S FOOTBALL INITIATIVE
Winner: DAZN
Helping the Women's game reach new audiences through their broadcasting platform & innovative ad campaign.

BEST SPORTSTECH STARTUP
Winner: SkillCorner
A company that has taken the power of AI to new heights in the realms of match analytics and player performance.

BEST DIGITAL TRANSFORMATION INITIATIVE
Winner: Eintracht Frankfurt
Their data-driven approach has led them to European Cup success while also enhancing the fan experience.

BEST INTERNATIONALISATION STRATEGY
Winner: 777 Football Group
Who have successfully entered new strategic markets through their multi-club ownership model.

BEST VENUE
Winner: TQL Stadium
TQL Stadium wins the WFS Award for "Best Venue" for showing the rest of the industry what the live fan experience should be about.

BEST SUPPLIER
Winner: SportBoost
An accelerator that is helping startups obtain the resources they need to thrive in the sports industry.

MARCUS RASHFORD AWARD
Winner: Common Goal
An organization that is driving initiatives that make a dent in people's lives in an era impacted by war and economic uncertainty.

FOOTBALL FOR GOOD
Winner: Krida Vikas Sanstha - Nagpur, SlumSoccer - DeafKidsz Goal!
Who gets to take home the "Football for Good" Award for helping unprivileged children create a better future for themselves through football.

FOOTBALL WITHOUT LIMITS
Winner: Para Football
The winner of our first ever "Football Without Limits" Award is Para Football as they are a prime example of an organization that makes football more inclusive and pushes for everybody's right to feel like a fan of the game.