Virtual Social Responsibility Programme
The eGoal programme is based on Aurora's Model for Youth Development and aims to educate young players on the social and moral foundations of sports, equip them with the necessary skills to lead social change, and offer them a platform through which they can advocate for ethical and responsible football.
Each AFC Member Association identified female and male youth ambassadors from their national teams to be part of this amazing opportunity, and eventually becoming graduates of the e-Goal Social Responsibility programme.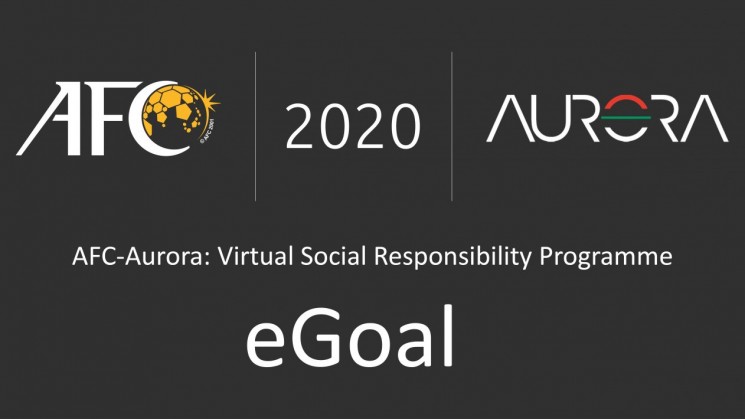 Diversity and Inclusion
Para Football have supported the eGoal programme as a lead educator for the Diversity & Inclusion workshops of the eGoal programme across all 5 zones of Asia.
These workshops explored a range of topics and included guest presentations from:
International Federation of Cerebral Palsy Football (IFCPF)
Indian Blind Football Federation
Special Olympics Asia Pacific
Pan-Disability Football Club, Malaysia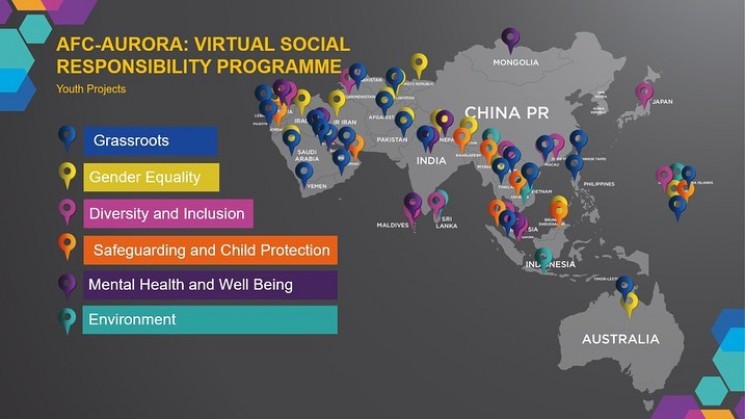 The first-of-its-kind programme in world football brings together guest speakers from reputable social development organisations to deliver workshops on important topics such as Sport for Development and Peace, Sustainable Development Goals, Philanthropy in Football, Diversity and Inclusion, Safeguarding and Child Protection, Civic Engagement and Ethical Volunteering.
Beginning in June 2020, Auroa in partnership with The Asian Football Confederation's (AFC) Dream Asia Foundation, delivered their acclaimed eGoal programme to all five zones in the region; West, East, ASEAN, South and Central. Since then, they have each been working on designing initiatives to champion social responsibility in their respective communities.
Youth Ambassador Projects
Educated, Empowered and Engaged - all 83 of the first ever AFC Youth Social Responsibility Ambassadors are now ready to champion social change across their own communities. We are excited to follow their journeys towards more ethical and responsible football.
Find out more about their projects here
Alysson Shick, 16, Hong Kong: "My most memorable lesson was the concepts of inclusivity and diversity. It is after the programme that I realized how important they are to my values and the role they play in my life."
Aarun, 17, Cambodia: "There are people with different disabilities, but football unites all and helps them feel together and not different from other people."
Maleeka Amith, Sri Lanka: "The first part of our journey is completed. We have developed our confidence to contribute in society and as a platform to be heard. We have met many incredible people on this journey. This has been a major milestone in our lives – not only for the youth ambassadors – but also for everybody who have been involved in this project. We will now continue to engage with our peers and communities for a better future."
Donate to Para Football
By making a donation, you can support Para Football to offer more programmes, develop projects and create more opportunities worldwide for persons with disabilities to play football.