Japan Inclusive Football Federation supporting Para Football worldwide
Today the Japan Inclusive Football Federation (JIFF) and Para Football are delighted to promote their cooperation which will see JIFF supporting worldwide Para Football development as a role model FA.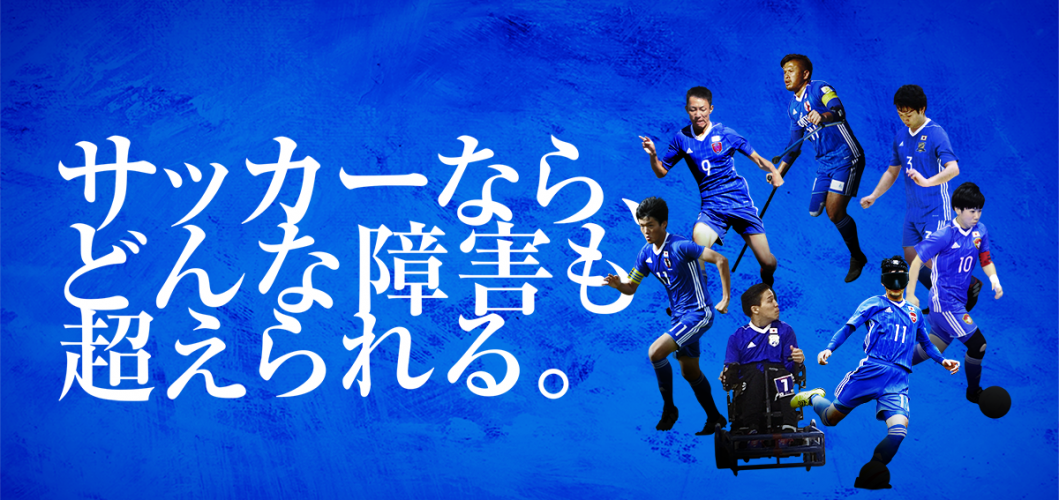 JIFF is a related organization of the Japan Football Association (JFA), promoting the realization of an inclusive society with everyone with or without disabilities through football. JIFF is committed to governing and developing the sport of football in line with its mission and objectives and will collaborate with Para Football in facilitating the growth of football for persons with disabilities worldwide.
Registered as a foundation Para Football works in partnership with the international federations governing the different types of football for persons with disabilities, and will work with national football associations/federations to develop inclusive opportunities at world, regional and national levels.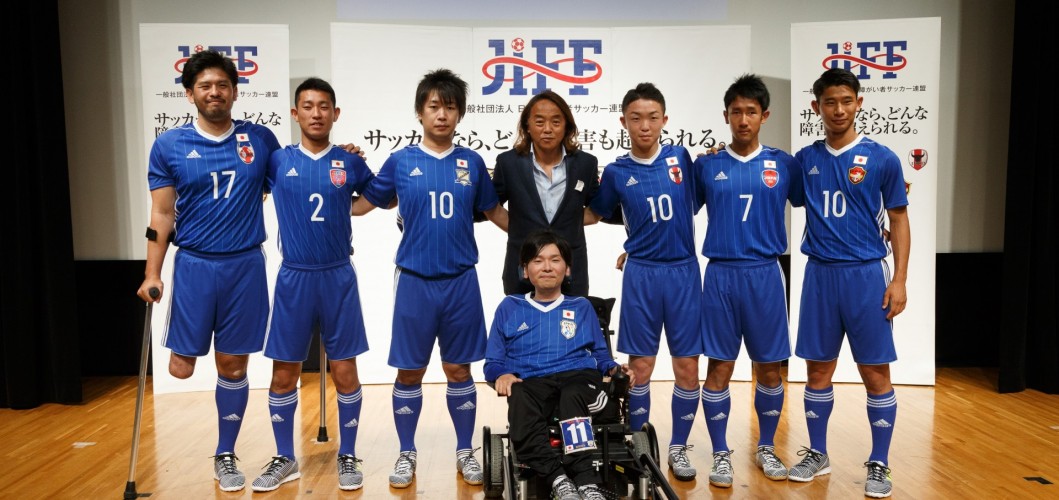 JIFF President Tsuyoshi Kitazawa (pictured above in the centre), shares JIFF's support for Para Football.
"We are promoting the realization of an inclusive society with everyone with or without disabilities through football. We are pleased that our cooperation with Para football will lead to the spread and development of international football for people with disabilities, not just in Japan."
As a new foundation, this partnership with JIFF will support Para Football to showcase good practice for other nations developing Para Football and to encourage more countries to begin their Para Football programme. JIFF was created as a new federation in 2016 following the announcement of "The JFA Declaration on Grassroots Football". JIFF's leadership of the 7 impairment specific federations at national level showcases the commitment of Japan to creating inclusive football opportunities. This new milestone demonstrates Para Football's vision to bring together key stakeholders to ensure 'Football for all persons with disabilities'.
Para Football co-founder, Sam Turner says:
"As Para Football we are working to bring together the different stakeholders of Para Football to ensure every person with disabilities has a way to play football, in the way they choose. Japan are a fantastic advocate for inclusion and JIFF is a real role model of how to develop football for persons with disabilities by including them every step of the way."
During the COVID-19 pandemic, isolation, disconnect, disrupted routines and diminished services have greatly impacted the lives and mental well-being of persons with disabilities right around the world. There has never been a more poignant and crucial time to use the power of football for our mission to 'Ensure opportunity for persons with disabilities to participate on an equal basis with others in football'.
Para Football is creating a home through its website at www.parafootball.com where anyone around the world can find more information and choose how they want to get involved in Para Football.