WAFF and Para Football present their strategy for football for persons with disabilities
The West Asian Football Federation (WAFF) in collaboration with Para Football, launched their joint strategy for the development of football for persons with disabilities.
His Highness Prince Ali Bin Al Hussain of Jordan, founder and president of WAFF, stressed the importance of this step, which greatly contributes to giving football activity for persons with disabilities the necessary care, which will be a real starting point for a new activity to be added to the chain of activities of WAFF.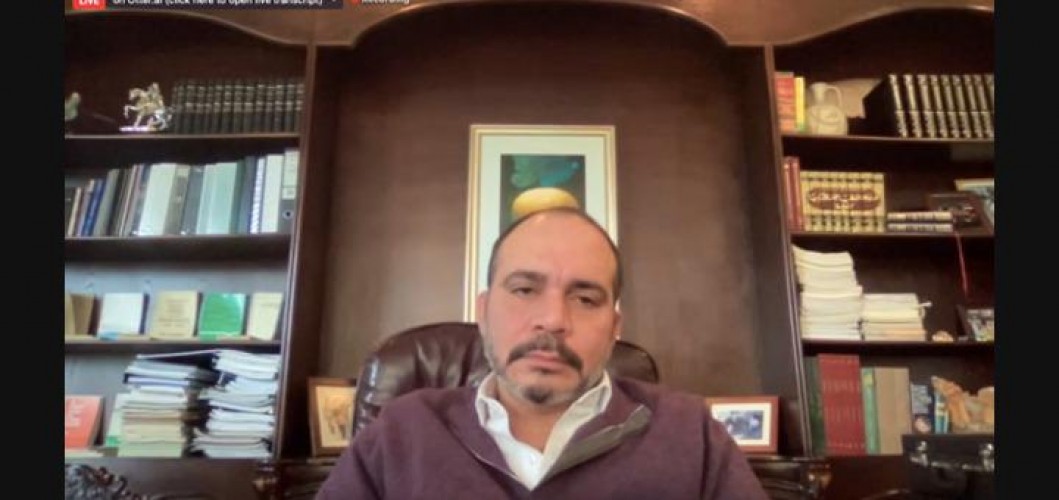 Prince Ali said in the workshop via video-conference to launch this strategy: "Football for All, everyone is required to carry this message, circulate it and apply it. We should deal with football players with disabilities like other players and never be ashamed of that."
Meanwhile, he expressed his appreciation for the ideas and plans presented by all attendees, and praised the steps taken by their institutions to develop this sector and their great motivation to work on its development.
In his turn, Khalil Al Salem, General Secretary of WAFF, revealed the plan that will be relied upon in the development project to support persons with disabilities throughout West Asia, in cooperation with Para Football and the member associations.
He said: "The work begins through a sequential and comprehensive strategic plan divided into five phases, and in parallel monitoring and evaluating the plan in order to develop it to fit with all needs and then communicate with international federations, Paralympic committees, and other sports organizations to implement it in the best way."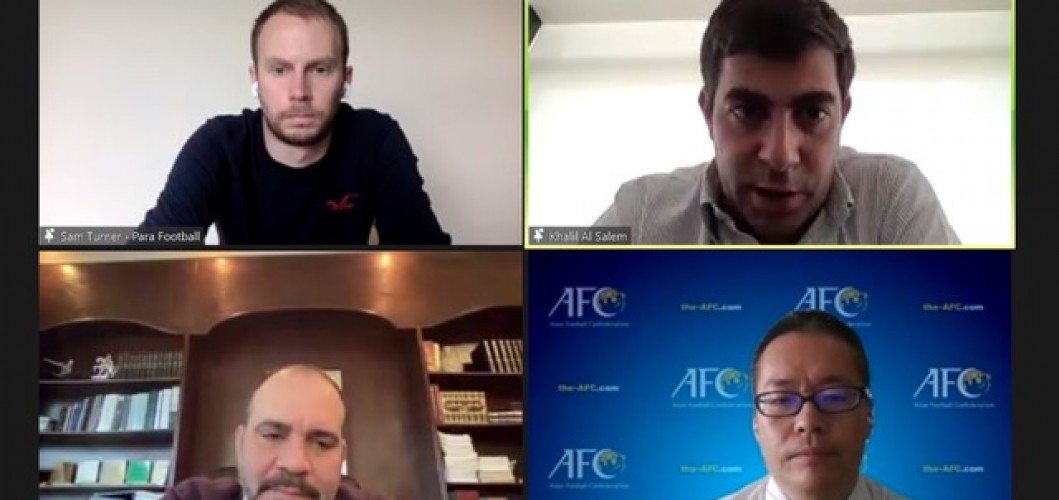 Sam Turner, one of the founders of Para Football, presented the nature of the organizations work, its activities and its programs that include football for all forms of disabilities. He showed a video about one of the activities related to this game and the extent of the interaction that was present between the participants according to their type of disability, and also revealed the role of football in developing their physical and mental capabilities and the importance of this for their integration into society.
Turner stated: "As Para Football we want to support all the different stakeholders across West Asia who are providing great opportunities for persons with disabilities in football, and help each nation to establish a national plan for Para Football. By uniting these important partners we can provide a clear picture of Para Football and positive development for the future."
Moreover, Freddy Farhat, Business Development Manager and Fathi Abou El Gadaiel, Partnerships Coordinator at Para Football, reviewed the types of disabilities, the benefits that will accrue to persons with disabilities because of football, in addition to presenting roles within Para Football and in partnership with many organizations and development workshops in various fields.
In addition, His Highness considered that the cooperation between various sectors, contributes to supporting persons with disabilities and helps to activate their participation in football activities in the region. He also called on governments in West Asia to play their role towards athletes with disabilities by providing the necessary support for plans and strategies aimed at advancing this important group in societies.
Prince Ali pointed out that the work should start between WAFF and Para Football first by choosing a member association and focusing on preparing an ambitious plan that matches the goals to be achieved and generalize this experience to the rest of the member associations.
Furthermore, the work plan includes the development aspect, which is based primarily on holding workshops related to football for persons with disabilities, directing and assisting member associations, reaching actual implementation and then organizing the first WAFF Para Football Championship.
In their turn, the representatives of the member associations, organizations, and committees participating in the workshop praised the WAFF and Para Football initiative and the joint strategy, and they presented their own experiences and plans that were relied on in developing football for persons with disabilities.
The participants that took part in this workshop include Asian Football Confederation, Asian Paralympic Committee, Football International Federation for Players with Down Syndrome, World Amputee Football Federation, Jordan Paralympic Committee, Saudi Arabia Paralympic Committee, Lebanon Football Association, Palestine Football Association, Oman Football Association, Iraq Football Association, Jordan Football Association, Bahrain Football Association, UAE Football Association, Kuwait Football Association, Syria Football Association, and Qatar Football Association.