The Football Association (The FA)
The Football Association (The FA) was founded in 1863 and is the National Governing Body of football in England. Responsible for promoting and developing the game at all levels; from grassroots through to the professional game, The FA Cup and the England International teams, and has two core assets: Wembley Stadium and St George's Park.
The FA is committed to governing and developing the sport of football in line with their respective mission and objectives, and to collaborate with Para Football, and partner international federations, in facilitating the growth of football for persons with disabilities.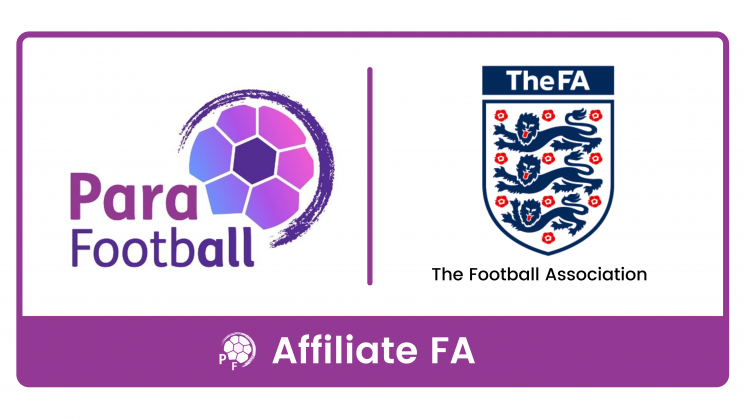 Role Model FA
The creation in 1998 of the Activity Alliance, the umbrella organisation for the eight national disability sports organisations, and the establishment by The FA of the football development department a year later, led to the development of the first disability football initiative: 'Ability Counts'.
After a period of extensive consultation with its stakeholders and in response to the various government policy documents, The FA produced its football development strategy in 2001, providing a strategic framework for football development in England from 2001 to 2006.
The maiden FA disability football strategy (2004–2006) was the first step in integrating disability football into the mainstream.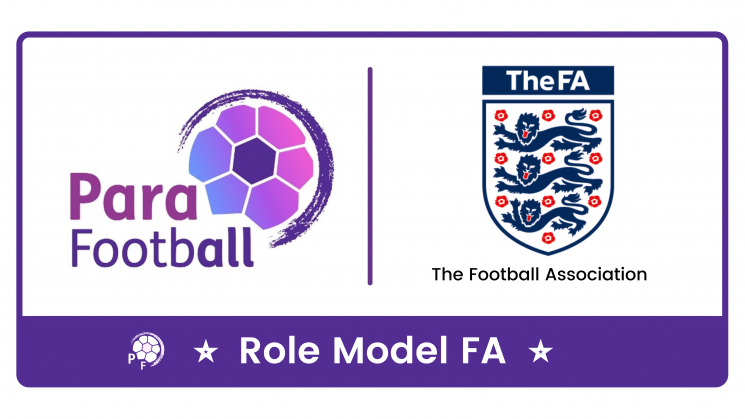 Football Your Way
The FA announced an ambitious new three-year plan titled Football Your Way, to help develop, improve and raise awareness of Disability Football in England.

The new plan is the first of its kind and covers seven key areas, demonstrating our commitment to ensuring that as part of the equality, diversity and inclusion strategy, disabled people have the opportunity to engage and participate in football their way, from grassroots all the way to the elite end of the game. The plan comes under the umbrella of the broader equality, diversity and inclusion strategy, which is about creating A Game For All.

The launch of the three-year plan, from 2021-2024, outlines our intentions to create a more diverse and inclusive workforce from inside the FA and out, and from top to bottom, whilst also growing participation, increasing the number and quality of coaches, developing an inclusive and diverse talent pathway, increasing support for elite players and raising the profile of disability football at every level.

Football Your Way will allow us to create and sustain a culture across the sport where disabled people have access to all opportunities and feel they truly belong, both on and off the pitch.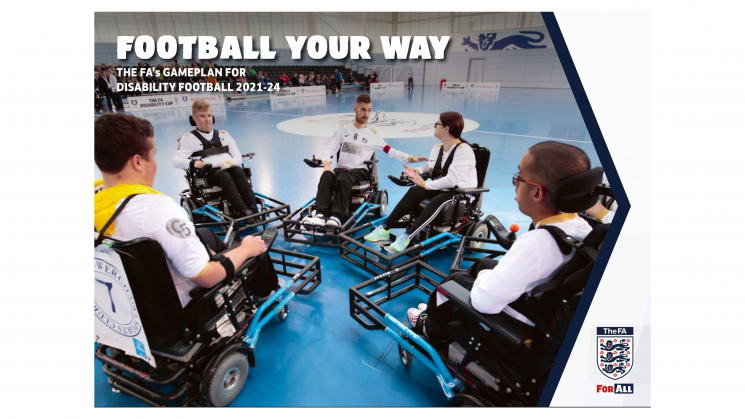 Donate to Para Football
By making a donation, you can support Para Football to offer more programmes, develop projects and create more opportunities worldwide for persons with disabilities to play football.