Parasport Denmark
Denmark's national sport is also popular in Para Sport, where there are opportunities for players with a range of disabilities.
You can play football regardless of whether you are a child or an adult, boy or girl. On the football pitch, you are challenged tactically, technically and physically, and as in other team sports, the social aspect and togetherness are a large part of the enjoyment of the sport.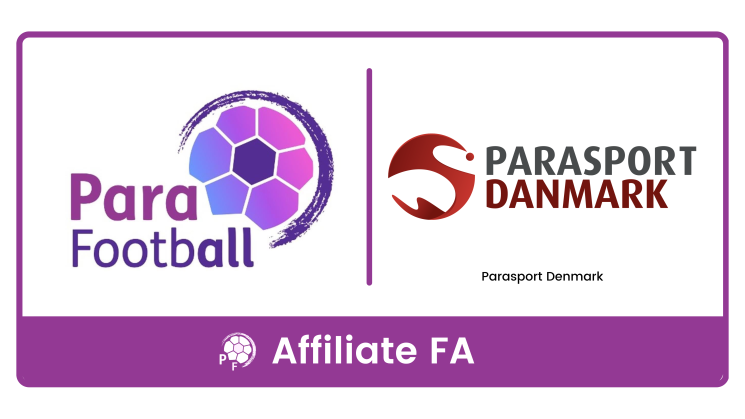 Parasport Denmark is the responsible body for Para Football in Denmark, working in cooperation with the Danish Football Association.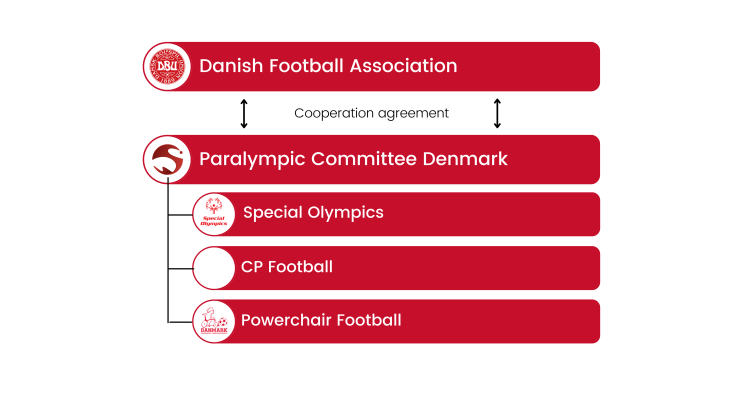 Activities
Special Olympics
Special Olympics Denmark's tournament for players with intellectual disabilities, autism, ADHD etc. is divided into five senior ranks and U15. 8-a-side football is played in the A, B and C ranks, and 5-a-side football in the D, E and U15 ranks. Selected teams for both men and women participate in international Special Olympics tournaments. For players with intellectual disabilities, autism, ADHD etc., there are many club offers, both in Para clubs and in general football clubs.
CP Football
CP Football for players with mild physical disabilities is especially popular for people with cerebral palsy and is played as 7-a-side football. The best players have the opportunity to be selected for the national team and participate in international tournaments. In international matches, the players must be classified according to the degree of impairment in three different classes. There are relatively few club teams for players with mild physical disabilities, but many players participate either on general teams or on teams for players with intellectual disabilities.
Powerchair Football
Powerchair Football is played at a high level in Denmark. Nationally, a confederation championship is held every year. The winner of the confederation championship takes part in the European Champions Cup. Several clubs have hosted and participated in European competitions and friendlies.
The national team in Powerchair Football has good international results. They are among the ten best in the world and within Europe among the five best.